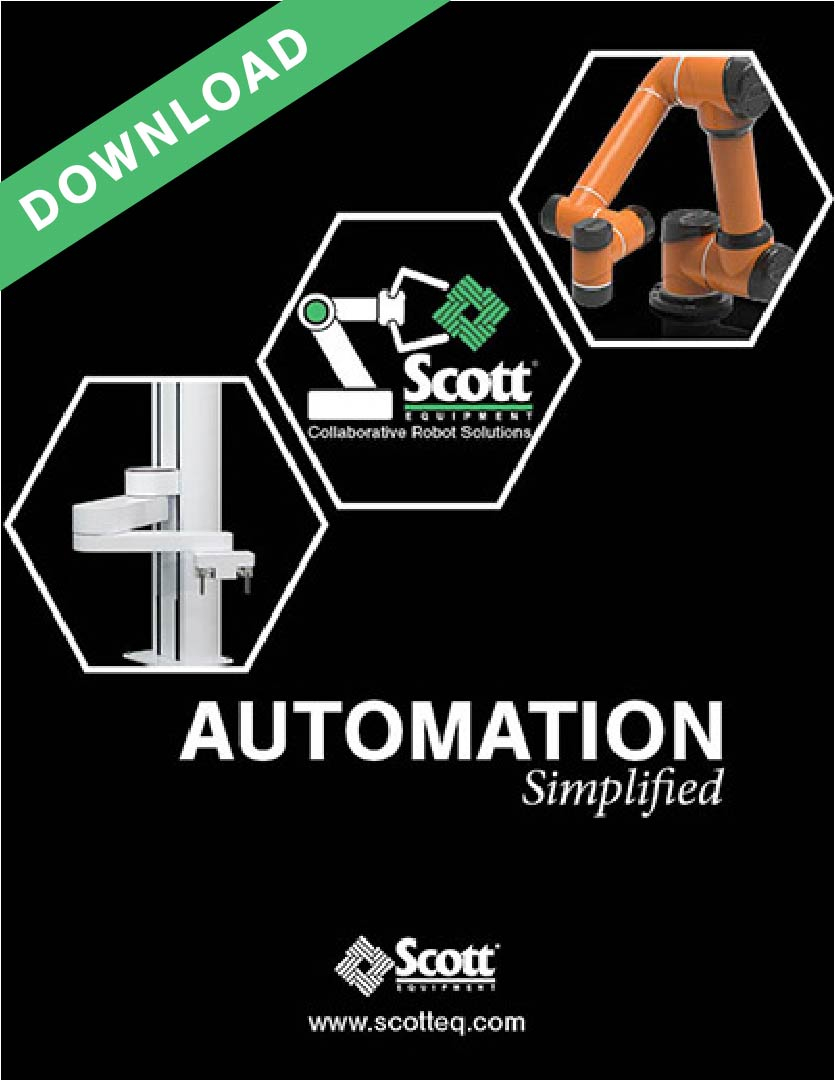 Scott Equipment Company Collaborative Robot Solutions department exists to help you solve your automation challenges with leading edge collaborative robots from Aubo Robotics and Precise Automation. Whether you want to automate a simple, repeatable task or need a flexible, intelligent system, Scott Equipment Company has the expertise to develop a solution for your collaborative robot application.
Scott Equipment Company has partnered with the biggest names in the robots industry to provide a wide range of reliable solutions. We offer multiple robot types along with unique accessory solutions to solve your tough tooling and sensing challenges. Melding the flexibility of the robot lines we represent, with our vast catalog of vendors, we can support projects ranging from simple box pick and place with vacuum or electric grippers from companies like Joulin, Schunk CAP, and Robotiq, or as advanced as 3D Bin picking and part inspection with camera systems from Pickit3D and other vendors.
We also have the ability to call on the experience of our in-house engineering staff and our robot solutions department to help with designing any custom solutions you might need as well, from designing a custom base, to an entire end of arm tooling solution. We can also answer most programming questions in a fraction of the time it would take to find it in the manual.
---
Our Collaborative Robot Solution Partners
---